We observe the continued dominance of clade 6b viruses, although the substitution HA1:84N has recently risen to high frequency in South Asia.
For H1N1pdm viruses, the clade 6b has been slowly increasing in frequency since 2013, so that we now find that 99.5% of 2015 viruses belong to clade 6b. Within this clade two recent substitutions in particular have reached appreciable frequency, HA1:84N and HA2:164G. We find that 20% of 2015 viruses are 84N and 11% of 2015 viruses are 164G.
The HA1:84N substitution shows substantial geographic subdivision with this clade predominating in South Asia. Fully 66% of 2015 viruses isolated from South Asia possess HA1:84N.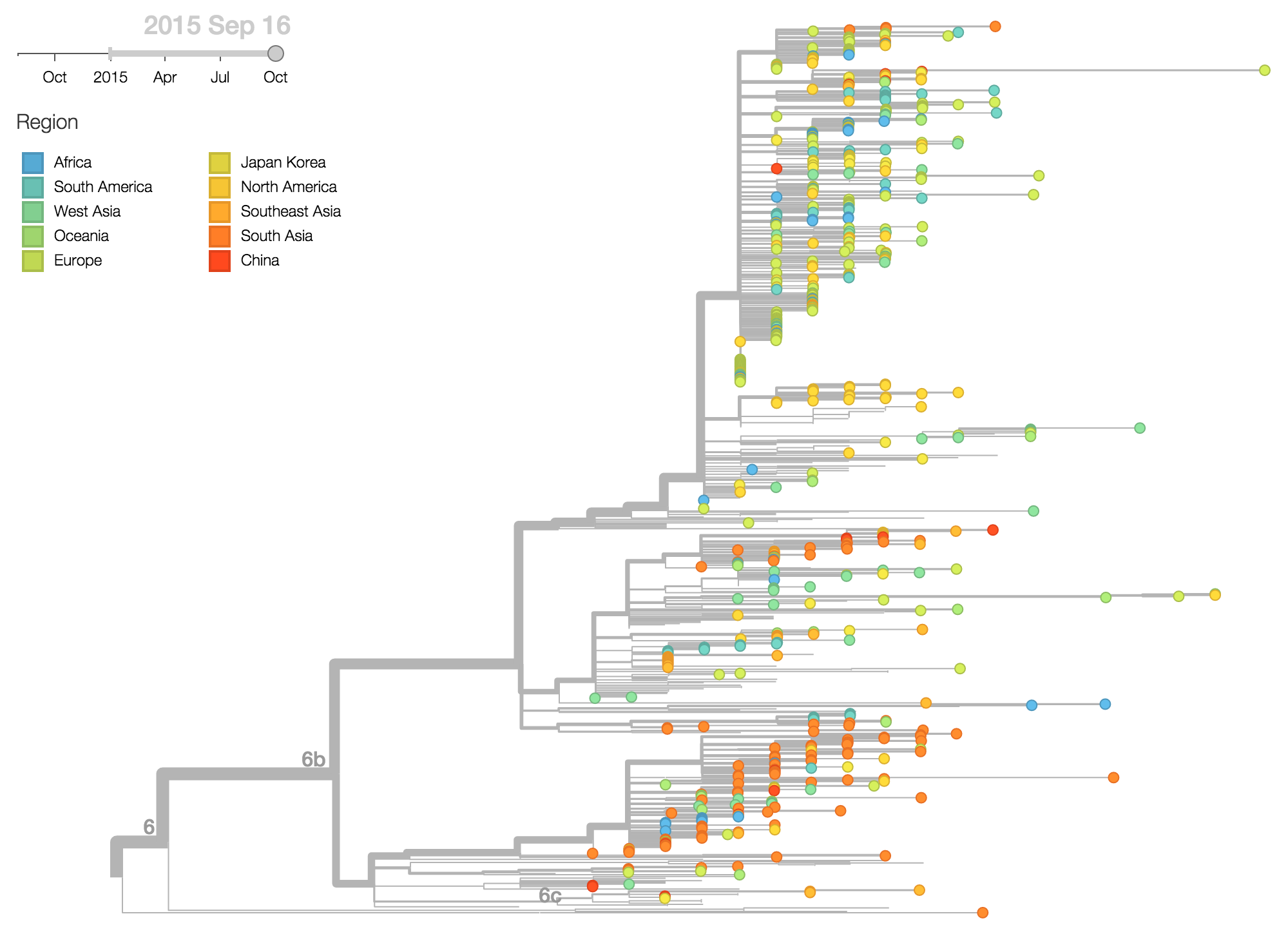 Analyzing frequency trajectories of HA1:84N and HA2:164G shows a similar picture with a recent increase in frequency of 84N in South Asia. It remains to be fully resolved whether there is an association between the HA1:84N substitution and the severe
2015 Indian H1N1pdm epidemic
.
We observe no emerging clades of H1N1pdm that appear to be rapidly expanding, suggesting the absence of novel antigenic variants. Still, in light of the previous season's Indian outbreak, we suggest careful attention to the HA1:84N substitution to monitor further geographic spread and clade growth.